GAN call to the governments released
February 17, 2023
Dear EAN members,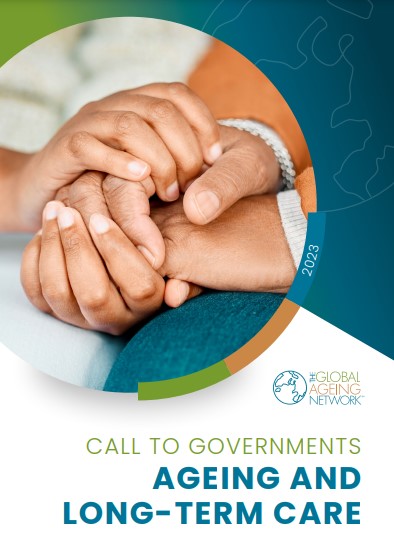 The GLOBAL AGEING NETWORK has issued a "CALL to Governments" urgently calling on governments to reform and change the long-term care systems for older people.
The impact of issues arising from aging populations in countries around the globe, combined with declining numbers of caregivers and insufficient government support for services older adults need to live with dignity and respect, demands attention, warns a new report from the Global Ageing Network (GAN), an international network of leaders in ageing services, housing, research, technology and design from more than 60 countries all over the world.
For over a year, experts from around the world have been working on this document in response to the looming and increasing risk of future inaccessibility and unaffordability of long-term care services for the elderly.
The Call to the Governments of the World on Long-term Care and Ageing contains not only a description of the major problems and current challenges of long-term care, an emphasis on the importance of providing care and support to older people as a guarantee of their fundamental right to live with dignity, but also concrete directions for solutions and important principles.
The global expert group was chaired by the Chairman of the Global Ageing Network, Jiří Horecký, who is also the President of the European Ageing Network (ww.ean.care).
This activity is in accordance and complimentary with other recently introduced initiatives like the United Nations Decade of Healthy Ageing 2021 – 2030, Framework for countries to achieve an integrated continuum of long-term care (WHO), the EU Care strategy and other relevant and actual documents.
Now, once this important document has been introduced it's going to be distributed and disseminated to the social and health care ministries and other relevant stakeholders across all the countries and continents, including Europe.
With best regards,
Dr. Jiri Horecky, MSc., MBA
president, CEO